While writing about this post, the 1970's song Love is in the Air by John Paul Young came to mind (and hasn't left).
Whether you're an adult, teen, or parent of a teen with food allergies or celiac disease, the thought of love in the air and dating may make your hair stand on end.
Enjoy this collection of articles which covers all things kissing and romance to help you and your loved ones stay safe.
FARE
Provides crucial precautions to avoid allergic reactions while kissing including what scientists have found to be the most reliable way to remove peanut residue from saliva.
GLUTEN-FREE LIVING
This mom of two daughters, one of whom has celiac disease, gives many tips to help children and parents prepare for the dating world.  The article includes dating solutions on how not to appear "uncool" on a dinner date as well as favorite gluten-free "go-to's".
ALLERGIC LIVING
Micheline Ducré speaks out about the circumstances surrounding her daughter's tragic death following a kiss by her boyfriend who had recently eaten peanut butter. The mother and Allergic Living Magazine provide important reminders for people with food allergies and asthma including informing friends.
ACAAI
Five tips from ACAAI on keeping your valentine safe including what not to wear and what flowers to include in your bouquet.
ADULTS WITH ALLERGIES
Giulia has come up with some great tips and tricks for taking initiative and mastering Valentine's Day.  From planning ahead to keeping it simple, she dishes out advice including her most important piece that involves your loved one.
KIDS WITH FOOD ALLERGIES
Teens and 20-somethings give us their take on handling dating with food allergies.  Their safe dating tips cover eating out, having "the talk", avoiding a reaction and fun non-food dates as well as others.
NO GLUTEN
Brian Jackson dives into 10 dating tips to help your date go smoothly.  He offers great suggestions on bringing up the topic as well as homework to complete prior to your date.
ALLERGIC LIVING
Mentions the pros of having a romantic meal at your place and the cons of wine and alcohol in the setting of anaphylaxis.  People making fun of your condition?  Here's what to say!
WOMENS HEALTH MAGAZINE
Food allergy expert, Jan Hanson, provides dating suggestions on topics ranging from communication to condoms.
TASTY MEDITATION
Advice on dating with celiac disease from what to do on your "first foodie date" to what to look for in a long term relationship.  The article recommends what to share and not want to share.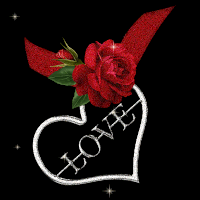 Is there an article we missed?
Do you have any tips to add?  Please comment below.
AUTHOR

Donna DeCosta, Founder FoodASC.com
New to FoodASC?
Don't miss out on future articles!  Join the community today.
SaveSave
SaveSave
SaveSave
SaveSave